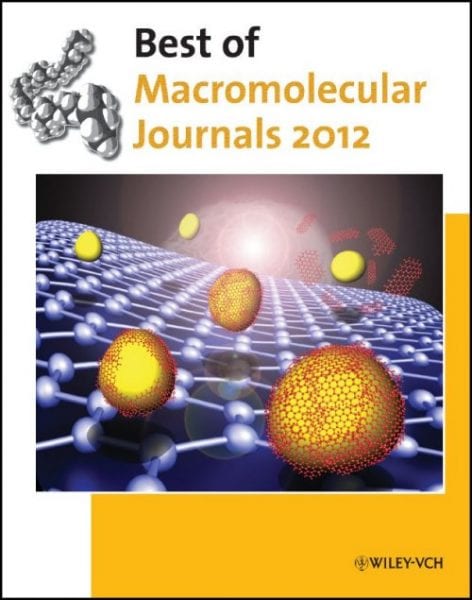 The Macromolecular Journals are happy to present again our selection of the best articles. Of around 1300 manuscripts published over the past 18 months, the top 9 have been selected to appear in Best of Macromolecular Journals 2012.
Best of Macromolecular Journals 2012 will be distributed at all major conferences in polymer science. It is providing the highest possible exposure for the selected top articles that include a review of the chemical synthesis of graphene nanoribbons, a detailed analysis of polymerized ionic liquids, the optimization of donor polymers for solar cells, and the layer-by-layer encapsulation of live yeast with graphene oxide nanosheaths, as illustrated on the beautiful front cover.
Furthermore we present articles on the kinetic modeling of atom-transfer radical polymerization and of precipitation and dispersion during co-polymerization. The state of the art of single-chain folding of synthetic polymers is assessed, biodegradable bicomponent fibers are spun from renewable sources, and polymer colloids are used in drug delivery and cancer therapy.
Read all contributions for free: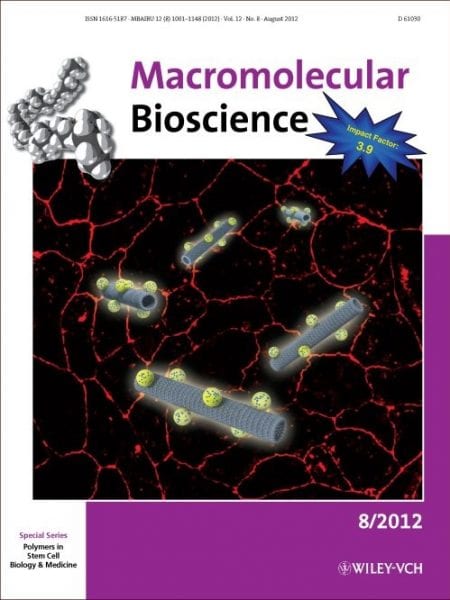 Interfacing Living Yeast Cells with Graphene Oxide Nanosheaths
Sung Ho Yang, Taemin Lee, Eunyong Seo, Eun Hyea Ko, Insung S. Choi, Byeong-Su Kim
Macromol. Biosci. 2012, 12, 61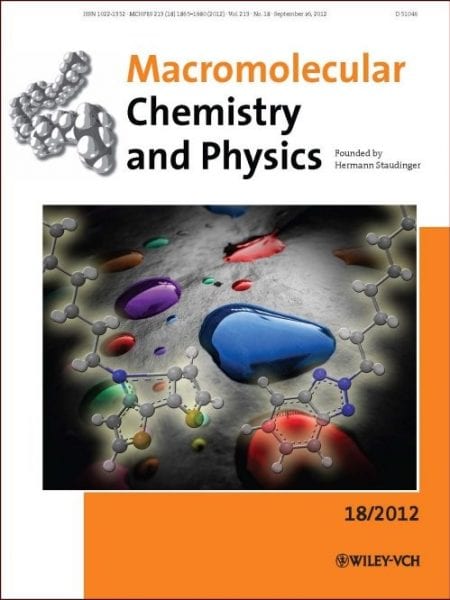 The Chemical Synthesis of Graphene Nanoribbons—A Tutorial Review
Dustin K. James, James M. Tour
Macromol. Chem. Phys. 2012, 213, 1033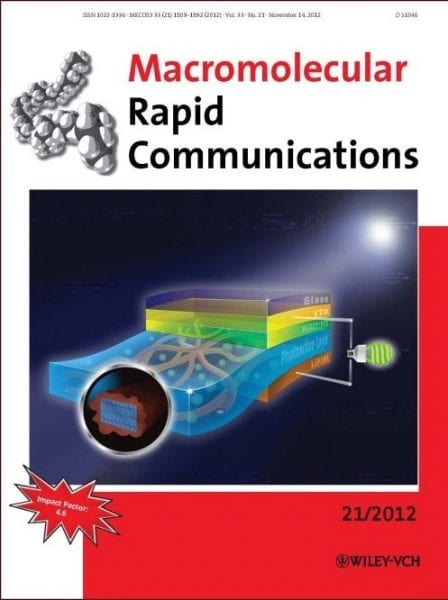 Structure-Property Optimizations in Donor Polymers via Electronics, Substituents, and Side Chains Toward High Efficiency Solar Cells
Rycel L. Uy, Samuel C. Price, Wei You
Macromol. Rapid Commun. 2012, 33, 1162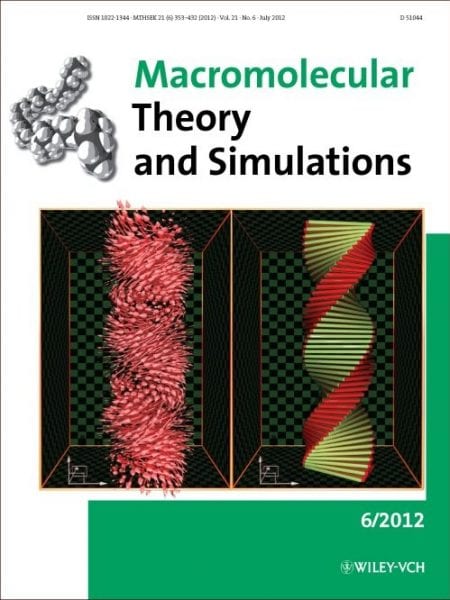 Kinetic Modeling of ICAR ATRP
Dagmar R. D'hooge, Dominik Konkolewicz, Marie-Françoise Reyniers, Guy B. Marin, Krzysztof Matyjaszewski
Macromol. Theory Simul. 2012, 21, 52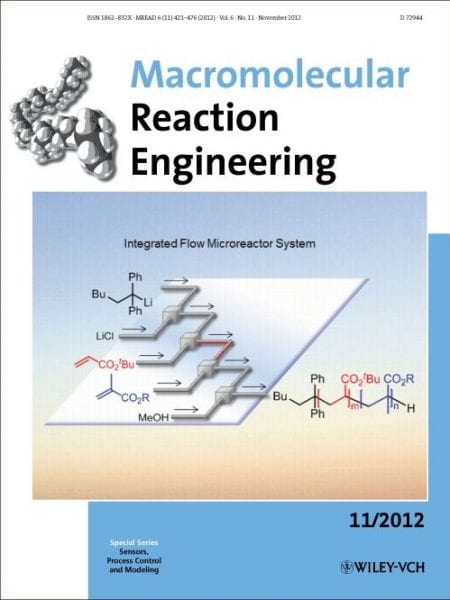 Copolymerization of VDF and HFP in Supercritical Carbon Dioxide: A Robust Approach for Modeling Precipitation and Dispersion Kinetics
Liborio I. Costa, Giuseppe Storti, Massimo Morbidelli, Loredana Ferro, Alessandro Galia, Onofrio Scialdone, Giuseppe Filardo
Macromol. React. Eng. 2012, 6, 24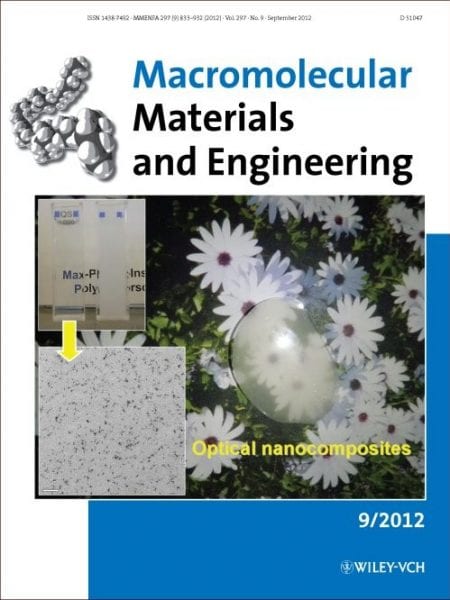 Biodegradable Bicomponent Fibers from Renewable Sources: Melt-Spinning of Poly(lactic acid) and Poly[(3-hydroxybutyrate)-co-(3-hydroxyvalerate)]
Rudolf Hufenus, Felix A. Reifler, Katharina Maniura-Weber, Adriaan Spierings, Manfred Zinn
Macromol. Mater. Eng. 2012, 297, 75
Single Chain Folding of Synthetic Polymers by Covalent and Non-Covalent Interactions: Current Status and Future Perspectives
Ozcan Altintas, Christopher Barner-Kowollik
Macromol. Rapid Commun. 2012, 33, 958
Thermoresponsive Polymer Colloids for Drug Delivery and Cancer Therapy
Samer R. Abulateefeh, Sebastian G. Spain, Jonathan W. Aylott, Weng C. Chan, Martin C. Garnett, Cameron Alexander
Macromol. Biosci. 2011, 11, 1722
Alkyl-Substituted N-Vinylimidazolium Polymerized Ionic Liquids: Thermal Properties and Ionic Conductivities
Matthew D. Green, David Salas-de la Cruz, Yuesheng Ye, John M. Layman, Yossef A. Elabd, Karen I. Winey, Timothy E. Long
Macromol. Chem. Phys. 2011, 212, 2522

Interested in the other 'Best of Macros'?
Click here for the most recent edition.